Ally likes to see the world from a different view. She loves nothing more than getting upside down and doing headstands on her bed with her older sister. Celtic winger Jota's goal against Bayer Leverkusen in the Europa League last night impressed Rangers legend Ally McCoist. opportunity to either attack the character of an opponent or eulogise an ally. Lyons agrees with the first, arguing that the narratio in Galatians has.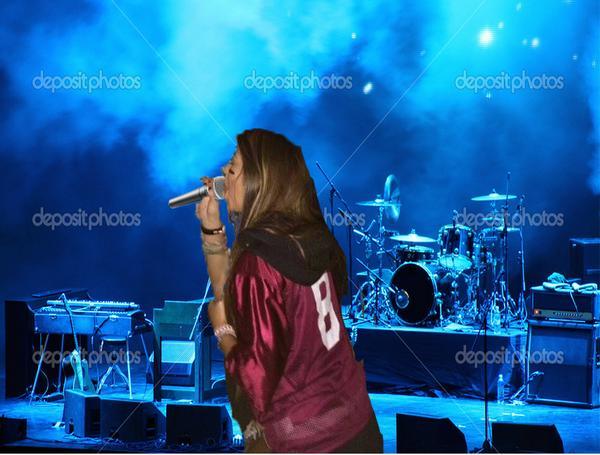 Related Videos
2nd person charged in downtown Grand Rapids riot
Woman Charged For Inciting A Riot While On Facebook Live
A woman has been charged after appearing on Facebook Live and encouraging her followers to loot and destroy businesses during a Michigan protest.
The 22-year-old, Alexandria "Ally" Lyons, was charged with inciting a riot and malicious destruction. According to her arrest affidavit, Lyons is heard in the video telling her followers to throw bricks and other objects at the windows of businesses.
On Saturday, around 100 businesses in downtown Grand Rapids were looted, seven police vehicles were set on fire, along with ally lyons dumpster fires that spread to nearby structures.
MLive reports that police to have Lyons on video, kicking a hole into the front window of a store, causing the whole thing to shatter. She can be heard in the video, encouraging people to break into an ATM and is also on seen, accompanied by her friends, stealing from a jewelry store where the glass display was shattered. The group of ally lyons then helped themselves to beers from Mojo's Dueling Piano Bar and Restaurant and photographed themselves in the act.
In the affidavit, authorities say, "the defendant could be heard telling her friends to get her a gold bracelet because she already has silver ones." Lyons later posted a video of her wearing the stolen clothing, and a stolen shirt was found in her home.
Police say, seven people were arrested during the riots, but only two are currently facing charges. One of them being Lyon. If convicted, she could face up to 15 years in prison.
Источник: https://balleralert.com/profiles/blogs/woman-charged-for-inciting-a-riot-while-on-facebook-live/
Similar to Alternative Talk- 1150AM KKNW
English practice for beginners and advanced, that will inspire and refresh the anxious language student. Download the text and grammar notes for a complete language experience. You really can learn English well with this clearly spoken and delightful course.
Making It is a weekly audio podcast hosted by Jimmy Diresta, Bob Clagett and David Picciuto. Three different makers with different backgrounds talking about creativity, design and making things with your bare hands.
Interviews with mathematics education researchers about recent studies. Hosted by Samuel Otten, University of Missouri. www.mathedpodcast.com Produced by Fibre Studios
A podcast about life, the universe and anthropology produced by David Boarder Giles, Timothy Neale, Cameo Dalley, Mythily Meher and Matt Barlow. Each episode features an anthropologist or two in conversation, discussing anthropology and what it has to tell us in the twenty-first century. This podcast is made in partnership with the American Anthropological Association and with support from the Faculty of Arts & Education at Deakin University.
Grammar Girl is your friendly guide to the English language—writing, history, rules, and cool stuff. We cover punctuation, grammar, style, word histories, ally lyons, and more. Five-time winner of Best Education Podcast in the Podcast Awards. QuickandDirtyTips.com
In this podcast, German podcaster Annik Rubens talks slowly about topics of everyday German life, from beergardens to recycling. More information and Premium Podcast with learning materials on Slow German at www.slowgerman.com. You can read the complete transcript of each episode on this internet-site or in the ID3-Tags.
Learn Mandarin Chinese Online with Mp3 Audio Lessons, PDF Transcripts, Worksheets, Situational Audio Dialogues and Character Tutorials.
Pass IELTS with expert help.
BackStory is a weekly public podcast hosted by U.S. historians Ed Ayers, Brian Balogh, Nathan Connolly and Joanne Freeman. We're based in Charlottesville, Va. at Virginia Humanities. There's the history you had to learn, and the history you want to learn - that's where BackStory comes in. Each week BackStory takes a topic that people are talking about and explores it through the lens of American history. Through stories, interviews, and conversations with our listeners, BackStory makes histo .
Learn how to program using the Java programming language. This podcast will teach you step by step how to use the Java programming language to create your own applications or web applications!
Источник: https://player.fm/series/alternative-talk-1150am-kknw/ttr-network-112421-the-dr-pat-show-the-ally-effect
Louisville Courier Journal
Beth Haven
Coach: Shawn Mattingly (eighth year).
Last season: 2-13, lost to PRP ally lyons in 21st District semifinals.
Player to watch: Morganne Piercey, a 5-4 junior guard, appeared in all 15 games last season, averaging a team-best 8.8 points a game and contributing 3.2 rebounds per game.
Outlook: Beth Haven is a mix of old and young. The junior Pierceys provide needed experience and five other contributors are back, but there are three seventh-graders coming off the bench who are learning the game, according to Mattingly. He expects Davis to pick up her rebounding from last season and said Streble could break out and lead the team in scoring some nights.
Fairdale
Coach: Mamie Nash (fifth year).
Last season: 6-10, lost to Holy Cross 57-24 in 21st District semifinals.
Player to watch: Anya Coleman (6.5 ppg), a 5-4 senior guard, is the team's top returning leading scorer after it graduated its top two scorers in Taylor Paulson (10.8 ppg) and Christian Broussard (6.4 ppg).
Other top players: Lillian Alcorn (5-5, Fr.), Morton Braelyn (5-2, Fr.), Sakaia Dansby (5-0, Fr.), Jacqueline Gallaegos (5-7, Sr.), Brooklynne Hicks (5-8, Fr.), Julissa Jones (5-10, Fr.), Kassidy Krieger (5-7, Jr.), Jacqueline Miranda (5-7, Sr.), Nekala Mosley (5-6, Fr.), Laila Nash (5-8, Fr.), Kayden Peters (5-7, Sr.), Mazie Robertson (5-3, Sr.), Gracie Smithson (5-5, So.), Adrionna Stopher (5-4, So.), Keilyn Taylor (5-8, Fr.), Bryanna Ward (5-9, Jr.), Sejla Zahirovic (5-0, So.)
Outlook: Nash said the team has added some speed and shooting, with Coleman, Robertson and Peters adding some outside pressure. The team didn't add much height, though, as Jones is the only player taller than 5-9. Nash has 18 rostered players, but eight are freshman, which led her to stay Fairdale is a "very young team but will be very competitive."
KHSAA Sixth Region boys basketball: Meet top teams, players for 2021-22 season
Holy Cross
Coach: Olivia Schum (sixth year).
Last season: 11-9, lost to Butler 54-32 in Sixth Region quarterfinals.
Player to watch: Callie Wiegandt, a 5-6 senior point guard, averaged 12.9 ppg last season while being solid from the field overall (45.1 percent) and the arc (38.5 percent). She's a dual-sport standout -- reached the 2,000-assist mark in volleyball this season en route to all-district and all-region tournament honors - and is a fledgling journalist.
Other top players: Cody Akridge (6-1, Sr.), Peyton Carnes (5-8, So.), Sarah Duffy (5-0, Sr.), Aubrey Faust (5-4, So.), Morgan Gambrell (5-6, Sr.), Taylor Holland (5-5, Jr.), Jillian Jeffries (5-6, Sr., 5.5 ppg), Payton Miller (5-9, So.), Allison Nichols (5-4, Sr.), Reese Pence (5-7, Jr.), Allie Sapp (5-6, Sr.), Savannah Shawver (5-8, Jr.), G Mattie Streble (5-6, Jr., 7.8 ppg), G/F Kenzie Trusty (5-8, So., 6.2 ppg), Brooke Williams (5-5, Sr.).
Outlook: One of the most veteran teams in the region with 75 percent (12 of 16) of the roster being seniors (eight) or juniors (four). Holy Cross returns its top four scorers from last season in Wiegandt, Streble, Trusty and Jeffries as the foursome combined for more than 32 points per game. Schum has two vets coming back from ACL injuries in Sapp and Shawver.
Pleasure Ridge Park
Coach: William Black (first year).
Last season: 11-7, lost to Bullitt East 54-20 in Sixth Region semifinals.
Player to watch: Alyssa Fox, a 5-6 sophomore point guard, is a transfer from North Bullitt. She was 1 of 2 players to appear in all 28 games last season for North Bullitt, averaging 4.2 ppg and 3.8 rpg.
Other top players: F Jeannae Bolin (5-10, So., 9.8 ppg, team-best 6.1 rpg), C Jayme Burks (5-9, Jr.), G Jamya Cannon (5-7, Sr.), G Tateonah Crawford (5-5, Fr.), G Chandler Duncan (5-2, So., 6.2 rpg), G Taylor Harrison (5-5, 8th), G/F Breanna Jones (5-9, Jr., 5.2 rpg), F Ameena Shareef (5-7, Jr.), F Savanah Shirley (5-8, Jr.), G Ally Titus (5-4, So.), G/F Tanyia Weathers (5-5, So.).
Outlook: Black, who was an assistant for five seasons, takes over for the departed Michael Prichard. Black said he inherits a young team (Cannon is the only senior on the 12-player roster) with great ball handlers and shooters who can run the floor. He said the team should peak around mid-season. Black inherits a team that returns two of its top three scorers in Bolin and Duncan and its top two rebounders in Bolin and Jones.
Preseason preps hoops: How Amaya Asher hopes to lead Central to the state tournament
Valley
Coach: Dennis Williams (fourth year).
Last season: 3-14, lost to Beth Haven 46-44 in 21st District quarterfinals.
Player to watch: Cheyenne "Shy" Smith, a 5-5 senior guard, led the team in scoring (8.6 ppg) and was second in rebounding (6.2 rpg) last season.
Other top players: Taseana Brown (5-4, Fr.), Michele Decker (5-5, Fr.), F Savannah Hillard (5-7, Sr.), Amariah Lusher (5-5, So.), Sophia Lusher (5-5, So.), F Nyesha Perkins (5-6, So.), Sophia Reyes (5-7, Sr.), G Leah Stinson (5-0, 8th, 8.2 ppg), G Jimmay Stone (5-5, Jr., 4.0 ppg, 4.9 rpg), Selene Wendling (5-5, Fr.).
Outlook: Of course Williams would like Valley to be more competitive this season, but he said his goal is to get his players to improve their individual and team skills. "Everyone enjoys winning, but my purpose is to get my girls to believe in themselves," Williams said.
Butler
Coach: LaKesha Perry (first year).
Last season: 13-3, lost to Bullitt East 48-45 in Sixth Region final.
Player to watch: Tamesha Dozier, a 6-1 senior forward, holds an offer from hometown Spalding and has also been offered by Alderson Broaddus, Madonna and Wilberforce. Playing alongside multiple college commits and signees last season, Dozier averaged 4.6 points and 3.9 rebounds per game.
Other top players: Tyresha Arnold-Maddox (5-3, Sr.), Keziah Bradley (5-4, So., 1.5 ppg), Kylie Floyd (5-8, Jr., 1.5 ppg), Emaree Gober (5-3, So., 2.9 ppg), Aries Harris (5-5, Sr., 3.8 ppg), Aniya Haskins (5-4, So., 2.3 ppg), Mya Howell (5-9, Sr., 1.3 ppg), Yasmena Hussain (5-1, Jr.), Taylor Marsh (5-7, Jr.), A'Moure Moore (5-2, Jr.), Malia Patrick (5-5, So., 1.9 ppg), Ramiya White (6-5, So., transfer from Mercy, 9.5 ppg, 7.7 rpg).
Outlook: Perry inherits one of the region's top frontcourt duos in White and Dozier. White was just offered by Kentucky, which joins previous offers from Miami, West Virginia, Rutgers, North Carolina and Pittsburgh. Once again, Butler is a heavy favorite to win this district and should be a threat to advance in the region tournament.
Doss
Coach: Andrew Bailey (fourth year).
Last season: Did not field a team.
Top players: F Merissa Copass-Baker (5-6, Jr.), G Jaelynn Denham (5-1, Jr.), G Dasha Russell (5-6, Sr.).
Outlook: Not playing a game last season didn't hurt its numbers at all as Doss has listed 22 players on its KHSAA ally lyons. Copass-Baker, Denham and Russell would have been members of last year's squad.
Iroquois
Coach: Robert Taylor (second year).
Last season: 6-7, lost to Bullitt East 81-33 in Sixth Region quarterfinals.
Player to watch: Deonte "Nae" Neal, a 5-foot senior, averaged 12.2 points and 3.3 rebounds per game last season.
Other top players: Nyree Damis (5-8, Jr., 2.6 ppg, 4.3 rpg), Jaileah Graham (5-8, Sr., 0.4 ppg, 3.9 rpg).
Outlook: Neal leads at least three returnees. Iroquois has 20 players on its KHSAA roster and should have plenty of room for growth with nine freshmen and four sophomores.
ICYMI: It's basketball season. Here are 5 things we learned from the Butler Bear Down Jamboree
Western
Coach: Aubrey Holle (10th year).
Last season: 6-9, lost to PRP 70-14 in district semifinals.
Player to watch: Ai'yannah Thomas, a junior, is back after taking a year off. She averaged 4.2 points and 6.9 rebounds per game.
Other top players: Jamicia Calbert (Jr., 1 ppg, 3 rpg).
Outlook: Western had five senior starters last season. "so we are certainly rebuilding," Holle said. Outside of Thomas and Calbert, there is very little experience. "The rest of the team is new to Western, new to the team or new to the sport," Holle said. "We are learning every day."
Bullitt Central
Coach: Jessie Curry (third year).
Last season: 18-10, lost to Mercy 64-48 in Sixth Region quarterfinals.
Player to watch: Haley Dillman, a 5-10 junior guard, is a two-time all-region selection. Already a member of her school's 1,000-point club, she averaged 15.1 points per game and 3.4 assists per game last season and is on pace to become Bullitt Central's all-time career girls scorer.
Other top players: Bullitt Central has won the district in each of Curry's first two seasons and looks primed to make it 3 for 3. Blair was also an all-region selection last season and, like Dillman, is a perimeter threat who made more than 70 3-pointers as a sophomore. Bible is consistent scoring or rebounding and Wheatley provides a post presence.
Evangel Christian
Note: Announced two different coaches in the offseason — Joey Ballard then Byron Wilkins — but no longer fielding a team. No games scheduled on KHSAA scoreboard and no coach listed on school directory. Evangel has not fielded a team since finishing 7-9 in 2014-15.
Moore
Coach: Chelsea Hoke (third year).
Last season: 2-7, lost to Bullitt Central 76-26 in 23rd District semifinals.
Player to watch: Seantavia Thomas, a 5-6 junior, averaged six rebounds and a team-best 10.8 points per game last season in five outings. She was also the team's top 3-point threat.
Other top players: Natalya Pitts (5-5, 8th, 4.0 ppg, 6.6 rpg), Gloria Ngalula (Sr.), Aylana Taylor (So.), Myla Taylor (So.)
Outlook: Thomas and Pitts are two of the four returning starters, while Ngalula and the Taylors are the top three newcomers. "Our coaching staff has high expectations for our girls this year," Hoke said. "After a scrimmage and practices prior to that, I believe the girls also see the potential and are holding themselves to high expectations as well."
KHSAA Seventh Region girls basketball: Meet top teams, players for 2021-22 season
North Bullitt
Coach: Chris Downey (first year).
Last season: 11-17, lost to Pleasure Ridge Park 50-28 in Sixth Region quarterfinals.
Player to watch: Ally Klutey, a 5-7 junior guard, averaged a team-best 10.3 ppg last season. A perimeter threat, more than 66 percent of her total field goals were 3-pointers (62 of 200).
Other top players: F Taylor Bauer (5-5, Fr.), F Ashlee Blair (5-8, Jr.), G Kendall Chapman (5-4, Sr.), G Riley Dawson (5-5, Jr.), G Kylie Downey (5-6, 8th, 5.6 ppg), G Gracey Egnor (5-7, Fr., 6.1 ppg at Eminence), G Kayla Greenwell (5-1, Sr.), F Brooke Heimann (5-7, Sr.), G Emily James (5-4, So., 4.4 ppg), F Brooke McKnight (5-3, So.), G Taylor McKnight (5-4, So.), G Isabella Okes (5-5, Fr.), F/C Addison Soutar (6-1, Fr.), G Emily Thorpe (5-3, Jr.).
Outlook: Downey takes over after spending the past two seasons as a North Bullitt assistant. Dealt a blow via transfers with Raegan Brown and Alyssa Fox (Pleasure Ridge Park) leaving early, but gained Egnor. Downey is also high on Soutar, the program's tallest player.
Southern
Coach: Jeremy Niestadt (second year).
Last season: 0-16, lost to North Bullitt 74-17 in 23rd District semifinals.
Player to watch: Niestadt said 5-6 sophomore guard Lea Allen is a, "good 3-point shooter (who) should help to open up (our) inside game." She averaged 6.3 points and 2.1 rebounds per game last season while leading the team in made 3s and tying for the team high in made free throws.
Other top players: Justice Bouldin (5-7, So.), F/C Jamya Charleston (5-10, Sr., 3.1 ppg, 4.6 rpg), G Willa Coleman (5-3, Sr., 2.1 ppg, 3.0 rpg), G Darcy Diaz (5-5, Jr., 0.8 ppg, 2.4 rpg), G Maria Gomez (5-3, Fr.), G Emalance Hatangimana (5-0, Fr.), G Alyssa Kostic (5-3, Fr.), F Arceaire Lightfoot (5-7, So.), C N'akerria Williams (5-7, Fr.).
Outlook: " We are young and have a lot of inexperienced players, but numbers are starting to rise and practices are becoming more competitive," Niestadt said. Niestadt added Charleston has "potential to have (a) big year," while Bouldin is a "powerful player who could be a real difference-maker for our team."
Bullitt East
Coach: Chris Stallings (22nd year).
Last season: 22-3, lost to Bethlehem 70-65 in the first round of Mingua Beef Jerky Girls Sweet Sixteen® Basketball Tournament.
Player to watch: Gracie Merkle, a 6-6 senior center, is staying close to home to play for Bellarmine after originally committing to Miami of Ohio. She had multiple offers to choose from, including Northern Kentucky, Evansville, San Jose State and Missouri-Kansas City (UMKC). A nearly automatic double-double, she pulled down 11.5 rebounds per game (18th in the state) while scoring 18.3 points per game (37th in the state) with a 73.5 percent field-goal percentage (easily the best in the state and among national leaders).
Other top players: G/F Madelyn Curtsinger (5-10, Fr.), G/F Emma Egan (5-8, Sr., 11.9 ppg, 5.7 rpg, LaSalle signee), G Jada Hughes (5-9, So., transfer from Emininence, 19.0 ppg, 2.7 rpg), G Samantha Lyons (5-7, Sr.), C Haleigh Mason (6-2, Sr., 2.3 ppg, 2.3 rpg), PG Jenna Meeks (5-4, Sr., 1.9 ppg), G Logan Ortega (5-8, Jr., transfer from Assumption, 7.2 ppg 3.1 rpg), F Sarah Pitcock (5-10, So.), SG Hayley Ranalli (5-5, Sr., 1.3 ppg), PG Lilly Reid (5-8, Jr., 6.0 ppg, 3.2 rpg), G/F Anna Rodgers (5-10, So., 3.3 ppg).
Outlook: Could the Sixth Region sweep Miss Basketball (Merkle) and the Sweet 16 (Bullitt East)? It's not out of the realm of possibility. Merkle, Egan and Reid are returning starters, while Hughes and Ortega are high-scoring transfers. Sacred Heart will enter the season ranked No. 1 in the state for good reason, but Bullitt East has won the teams' last two head-to-head meetings behind big games from Merkle.
Fern Creek
Coach: James Corbett (second year).
Last season: 6-9, lost to Mercy 68-15 in 24th District semifinals.
Player to watch: Keziah Renee, a 5-7 eighth-grader, held herself well last season during her varsity debut, averaging 6.1 points and 4.9 rebounds per game. She is one of the top middle-schoolers in the county.
Other top players: Jada Adams (5-7, So., 2.5 ppg, 3.9 rpg), London Bibb (5-2, 8th, 2.7 ppg, 4.6 rpg), F Allie Bradley (5-8, Sr., 1.1 ppg, 2.1 rpg), Janay Carpenter (5-6, Jr., 3.3 ppg, 2.0 rpg), G/F Serenity Cleaves (5-7, So., 5.3 ppg, 2.7 rpg), Amiyah Davis (5-5, Jr., 6.3 ppg, 5.0 rpg), G Haleigh Hodge (5-7, Sr., 0.7 ppg, 0.8 rpg).
Outlook: "We are young," said Corbett, who has two eighth-graders and two sophomores among his top eight.
Preseason rankings: Sacred Heart No. 1 in Top 25 Kentucky high school girls basketball preseason rankings
Jeffersontown
Coach: Elliott Hardesty (second year).
Last season: 2-10, lost to Whitefield Academy 63-12 in 24th District quarterfinals.
Player to watch: Ashlinn James, a 5-9 eighth-grader, is one of the state's top middle schoolers and is already on the University of Louisville's recruiting radar. Hardesty calls her, "an exciting player on both ends of the floor." A transfer from Eminence, James averaged 14.9 points and 2.6 rebounds per game last season.
Other top players: Markia Allen (5-9, Jr., 0.0 ppg), G Alexia National bank of central texas online (5-5, 8th), G/F Charlie Haskins (5-10, So., 2.6 ppg), F Jaylynn Jaggers (5-5, Fr., 2.1 ppg), G Amiyah King (5-5, So., 1.0 ppg), Abby Lawson (Sr., 5.0 ppg), Erica Minnett (5-5, So.), Naviah Peebles (5-2, Fr.), F Riley Ridener (5-9, Jr., 0.3 ppg), G Nolyn Ally lyons (5-2, 8th, 1.8 ppg), F/C Alexiya Weaver (6-0, So.), Addison Webb (5-6, Fr.).
Outlook: While James is young, she'll lean on Lawson, the senior captain, who Hardesty says she brings "leadership and solid defense and shooting." With James joining Lawson and five other returning contributors, Hardesty hopes to, "continue to rebuild the program."
Mercy
Coach: Nick Cann (first year).
Last season: 13-14, lost to Butler 70-48 in the Sixth Region semifinals.
Player to watch: Alyssa Murphy, a 5-5 freshman, is one of the state's top young guards and performed well at the prestigious Blue Star 30 event. Cann projects her as a mid-major and above NCAA D-1 player. "No offers yet, but likely will by the time basketball season kicks off," Cann said.
Other top players: Peyton Arnold (5-9, So.), Emma Barnett (6-1, Jr., ally lyons ppg, 5.1 rpg), Addyson Becker (5-2, Fr.), Anna Buehner (5-10, Sr., 0.0 ppg), Laney Dusch (6-0, Sr., 0.0 ppg), Kyra Freeman (5-9, So.), Gracie Helm (5-5, Sr., 1.7 ppg), Aubrey Hester (5-9, Jr.), Leah Kaelin (6-2, So., 1.3 ppg), Sydney McDill (5-5, So.), Mary Reagan Smith (5-10, Jr., 9.5 ppg, 3.1 rpg).
Outlook: Last season was an uncharacteristic sub.500 season for the Jaguars and even though Cann becomes their third coach in three seasons, there is plenty to build around. Barnett and Smith provide matchup issues and Buehner, Helm and Kaelin will see their roles expand.
Whitefield Academy
Coach: Glenn Wathen (third year).
Last season: 21-8, lost to Bullitt East 85-51 in 24th District semifinals.
Player to watch: Amy Thompson, a versatile 6-foot junior wing, is a transfer from Mercy awaiting KHSAA eligibility restoration. She averaged 6.9 points and 4.5 rebounds per game last season for Mercy. Wathen said she is an excellent defender, but she can also score from all three-sport. "She will be a name you will want to remember," Wathen said.
Other top players: Emma Barrett (5-9, Fr.), Mia Braffet (5-9, 7th), F Madilyn Harned (5-5, So., 1.1 ppg, 0.9 rpg), Camryn Poole (5-9, Jr., transfer from Assumption, 9.3 ppg, 3.4 rpg), Riley Ring (5-11, 8th), G Kylie Ritter (5-7, Jr., 4.5 ppg, 4.6 rpg), G Sara Ritter (5-5, So., 9.9 ppg, 3.1 rpg), Noel Smith (5-7, Fr., 7.0 ppg, 12.1 rpg), Allison Spieker (5-7, So., 19.8 ppg, 3.9 rpg).
Outlook: Small school, big-time optimism. Whitefield had the second-most wins in the region last season, made a run in the state All 'A' classic (put out by powerhouse Bethlehem) and won two games in the LIT for the first time. Whitefield returns an explosive scorer (Spieker, 18th in the state in scoring and 12th in made 3-pointers per game), a rebounding force (Smith, who led the state in total boards), two key contributors in the Ritter sisters and adds one (Poole) and maybe a second (Thompson) talented transfer who made impacts at much-larger schools. For good reason, Whitefield received at least two second-place votes in regional preseason voting.
FacebookTwitterEmail
Источник: https://www.courier-journal.com/story/sports/high-school/2021/11/22/khsaa-sixth-region-girls-basketball-top-teams-players-this-season/8670506002/
Alliance City Schools' honor, merit rolls for first quarter 2021-22
---
ALLIANCE CITY SCHOOLS
Honor roll
First Quarter
Alliance Intermediate School
Fourth grade
Honor roll – Ava Doak, Alex Krug, Levi Braisted, Connor Gandee, Elizabeth Thompson, Autumn Wineman, Katherine Simbro and Elena Faulk.
Merit roll – Luke Archibald, Kylianna Berry, Owen Blevins, Abigail Datz, Macey Hall, Jaxson Phillips, Anthony Waguespeak, Kalena Blake, Paige Elliott, Gabriel Lunsford, Jordan Kuntzman, Paizlee Ritchie, Isabella Schrader, Brooklyn Susi, Emilia Fox, Sa'Myia Lilly, Aiden Miller, Aylamae Miller, Elisheba Selassie, Justin Smeltzer, Grace Craven, Cooper Duchon, Lilyana Elke, Gavyn Gibson, Kaidyn Huntsman, Katherine Kline, Kendelynn Ludt, Jamin Phelan, Isabella Cooper, Jocelyn Rich, Timothy Clair, Daniel Tomasek, Rocco Fraraccio, Christopher Percy, Ally lyons Rosenberger, Demarion Rowe, Ja'Braic Thomas, Kylen Eberly, RayKwon Brown, Lylah Fountain, Briaunna Greiner, Na'Talia Kelly, Lailah Mattox, Charis Poindexter, Isaiah Wilkes and Ashlyn Woods.
Fifth grade
Honor roll – Jaymes Smith, Mason Marshall, Albert Nicholson, Aralynn Grosschmidt, Julia Leone, Brinley Mann, Chase Patrick, Adalynn Yost, Gideon Cox, Dominic Falconer, Auria May, Matthew Owens, Brooklyn Schuette, Sadie Tritico, Claire Barker, Natalie Blount, Paige Carpenter, Ziggen Grim, Charles Jackson, Evan McMahon, Liam Turner and Zaylen Williams.
Merit roll – Erin Anderson, Kamora Lilly, Kamryn Shorb, Promise Turner, Kiersten White, Zay'Meer Massey, Ashton Miller, Skyler Paumier, Oden Percy, Aaliyah Stickler, Jaelyn Stuller, Quincy Taylor, Aiden Jones, Tay'Lynn Richardson, Eric Riley, Amirah Rios, Dreagyn Kaiser, Tristan Clark, Aliyah Lightner, Liam McDonald, Kathleen Underwood, Lucianna Bieber, Rhyan Johnson, Christian Mayo, Peyton Pisin, Alric Richmond, Hunter Ryan, Owen Zupanic, Camryn Catania, Isabella Christner, Johan Diaz, Ethan Dycus, Lyric Grimm, Graham Lohnes, Remy Moats, Novalea Pioni-Kennedy, Chase Taylor, Eli Cutlip, Gavin Davis, Peyton Graham, Reese Hays, Aundrea Jones, Nevaeh VanPelt and Trinity Johnson.
Alliance Middle School
Sixth grade
Honor roll –
Merit roll – Aryanna Ashby, Ethan Bailey, Alivia Bandy, Kylie Barnhill, Morgan Belba, Keyria Billiter, Marcelina Boggs, Jordan Bugara, Marquis Butler, Gabriella Canady, Vito Carter, Albert Craig, Kase Davis, Sydney Day, Abria Edwards, Sarah Edwards, Austin Fernandez, Jas'Anique Fisher, Ethan Foraker, Mayla Garcia, Isabella Gonzales, Leah Gooden, Kruiz Grimes, Gabriel Hamilton, Jayla Hatcher, Lynnsie Hathaway, Koan Hendershot, Jace Jones, Nevaeh Kelly, Piper Kirkpatrick, James Kline Jr, Maddison Ally lyons, Kieon Lawson, Victoria Leasure, Aubri Lightner, Monserratt Meza Magana, Jacob McCauley, Rose McDonald, Ryan McDonald, Jayda McEldowney, Kristin Meek, Benedict Melchor, Saleena Neira, Andrew Pennington, Savvyia Pleasant, Sevyn Riley, Romy Spolar, Jocilynn Sumpter, Mackenzie Thomas, Shyanne Ward and Marquell Williams.
Seventh grade
Honor roll – Garrett Adkins, Natalie Austin, Connor Bryant, Cameron Cagna, Grady Duchon, Charles Ekey, Kara Freday, Messiah Geiselman, Royhal Hawkins, Bailey Haynam, Samuel Hays, Kevin Holden, Ethan Jackson, Jacob Joseph, Zachary Jurina, Sarah Leforte, Melody Lin, Grace McGeehen, Jacob Miner, Taryn Moore, Graham Oyer, Gianna Phillips, Alyssa Pierson, Samuel Pinon, Isabel Robinson, Gavin Schrader, Zoei Tenney, Silas Tritico, Lilliana White, Jackson Yost and Baylie Young.
Merit roll – Adrianna Akerblad, Tera Angel, Audra Bandy, Shayla Basinger, Evan Bell-Vaughn, Ashlyn Blatt, JuNiya Brown-Austin, Ally lyons Carchide, Caitlin Cheatham, Jayda Collins, Cicero Davis,Marissa Fotheringham, Zai'Marri Good, Evan Grandy, Rylen Grimm, Darnell Hunt Jr, Aliya Kelly, Azavion King, Amilyah Lloyd, Ty Lipkins, Nevaeh Madden, Jakoby Mashema, Jayden McKay, Gavin Nastari, Declan Phillips, Rylee Pisino, Makayla Reed, Angelee Risden, Brock Runion, Aaden Vega, Samantha Watters and Truevaire White.
Eighth grade
Honor roll –
Merit roll – Mason Alexander, Dineisha Baker, Owen Barrington, Chanalee Bell, Jarrin Blair, Khyla Blair, Elizabeth Buzzelli, Nancimarie Buzzelli, Sean Castilloux, Michael Carl, Jeffrey Carlile, Carl Dennison, Matthew Earley, Izabel Ford, Hayden Fotheringham, Sophia Ganni, Ravhan Hawkins, Savannah Jewell, Kyra Lilly, Victoria Macugay, Collin Mason, Leland Maynard, Diamonique McLendon, Michoel McGrath, Antonio Middleton Jr, Kaiden Nordquest, Alauna Polozzi, Daniel Priest, Gabriella Richer, Carter Roller, Laela Roosa, Hanna Runion, Chimere Saunders, Mark Sherer, Nathaniel Short, Aaron Syme, Bryce Szekely, Chacora Tackett, Chloe Weisenburger, My'Kell Williams, Alan Yoho, Audriana Yoho and Jessalynn Ziegler.
Alliance High School
Honor roll
Ninth grade – Elizabeth Anderson, Vincent Anderson, Gannon Bing, Alexis Blair, Cade Blatt, Cassidy Bruce, Adam Burse, Kaia Canavan, Andrew Chunat, Lydia Clair, Austin Craig, Benjamin Craig, Angel'Lynn Cutshall, Carter Fast, Brooke Fiegenschuh, Adrian Firestone, Sydney Haynam, Cheyanne Hendershot, Jenna Heslop, Rayven Hickman, Avery Horning, Lillian James, Michaela Jenkins, Kamden Jones, April Joy, Meleah Kerns, Madalyn Lake, Caulder Lambdin, Lawrence Lin, Neveah Marsh, Savannah Martin, Dosby Mason, Kennedi Masters, Abigail Mozden, Kyle Murphy, LaRon Nicholson, Nicholas Ott, Ayden Palmer-Vaughn, Mia Pasco, Royale' Pearson, Emma Pierson, Malaki Pisino, Apollo Prince, Kylee Puckett, Blake Pue, Paige Rhodes, Shaun Richer, Alayjah Smith, Devin Stephenson, Chance Thompson, Kathleen Thompson, Ryanne Valdez, Austin Ward, Ally lyons Watters, Brady White, Brandon Williamson, Evan Winans and Bradyn Zinda.
10th grade –
11th grade –
12th grade –
Merit roll
Ninth grade – Adriana Anderson, Abigail Bailey, Kaitlyn Cameron, Jacob Carter, Jaden Carter, Lorah Courtwright, Jackelyne De Leon, Kelcee Embrey, Madison Fagan, Austyn French, Brooklyn George, Jace Gibbons, Makenzi Griffith, Jaleel Hawkins, Cheyenne Johnson, Logan Kager, Madison Lilley, Khaleena Mastrondonato, Adilyn Mozden, Jacklyn Mozzochi, Aliza Parrish, Zayn Pearson, Laila Prather, Kaiden Robinson, Aiden Seich, Alexandra Smith, Jacob Spurlock, Noah Steider, Xian Tang, Kevyon Wells, Aidan White, Aliza Williams, Amiya Wilson and Kyle Yost.
10th grade – Corrissa Barker, Audrey Blyer, Wyatt Brunoni, Maddux Bryant, Elizabeth Burns, Jayla Callock, Deegan Carlile, Rayden Carber, Lillian Daniels, Myah Dietrich, Gavhn Fagan, Benjamin Fiegenschuh, Mar'Zae Gantz, Dylan Godfrey, Corona Gross, Daniel Hall, Chloe Harstine, Kah'viaughn Hawkins, Erionna Kelly, Emma Marshall, Logan McCreedy, Marquavian McLendon, Madelyn McNeal, Saniya Mincy, Braylon Nicholson, Diyanara Porter, Evan Rowan, Sabrina Shaffer, Morgan Sheen, Nathan Simms, Sarah Smith, Dirk Solomon, Celeina Starcher and Kaden Strait.
11th grade – Bailey Adkins, Ethan Akerblad, Isaac Arnold, Paige Ashworth, Matthew Blair, Camden Blake, Lucien Castaneda, Jaylin Colbert Shyann Craig, Jainell Denham-Carter, Timothy Dennison, Veronica Draper, Cyrus Fagan, Brooklyn Fletcher, Hailey Hane, Aurora Harper, Alexander Hinojosa, Joey Hunt, AaLiyah Kirby, Chandler Klutz, Nicholas Krahling, Jenna Leone, Keane Monnette, Jonathan Morris, Dymond Oesch, Chelsey Rickman, Darius Rodriguez, Jacob Schreckengost, Nicholas Sells, Alexander Showers, Caprice Thomas, Cor'zon Thomas, Brian Verdin-Hernandez, Trenton Watson, Julia Williams and ExZiriaum Williamson.
12th grade – Gage Anderson, TreMar Battle, Kimberly Baumgarten, Abigail Beltz, Allenna Bertram, Haylee Bruce, Olivia Chiporo, Trevor Collage, Carli Cooper, Jackson Cottrill, Derrick Davis, Valencia Davis, Jordan Delane, Garrett Dickey, Destiny Downes, Kalen Evans, Allen Ferrall, Makaela Fotheringham, Dylan Galloway, Orah Green, Jazzlynn Hatcher, Kah'Jionah Hawkins, Amerikas Howell, Esabella Huffman, Isac Jochem, Nakeeta Jones, Kyle Kidd, Makayla Korosy, Nicholas Lanning, Vincent Longobardi, Wyatt Madison, Jaydon Mashema, Tyrik Mason, Brendon Mercer, Nicholas Mikes, Aiya Muhammad, Jenna Natale, Elijah OConnor, Thomas Pasco, Dakota Peloso, Sydney Peterson, Latray Porter, Jenna Potwora, Samara Prather, Kayley Ross, Curtis Royster, Alizaha Seasbolt, Lexi Sedei, Ethan Shank, Haylea Sheen, Tomas Simmons, Corbyn Staggers, Curtis Taylor, Rustina Torrez, Jackson Wagner, Jacob Watson, Elijah Welsh, James Wise, Joshua Wise, Joseph Wright and Austin Yearwood.
FacebookTwitterEmail
Источник: https://www.the-review.com/story/news/2021/11/24/alliance-city-schools-honor-merit-rolls-first-quarter-2021-22/8720453002/
Meet the Sixth Region's top girls basketball teams and players for the 2021-22 ally lyons Bryan